Group Study Rooms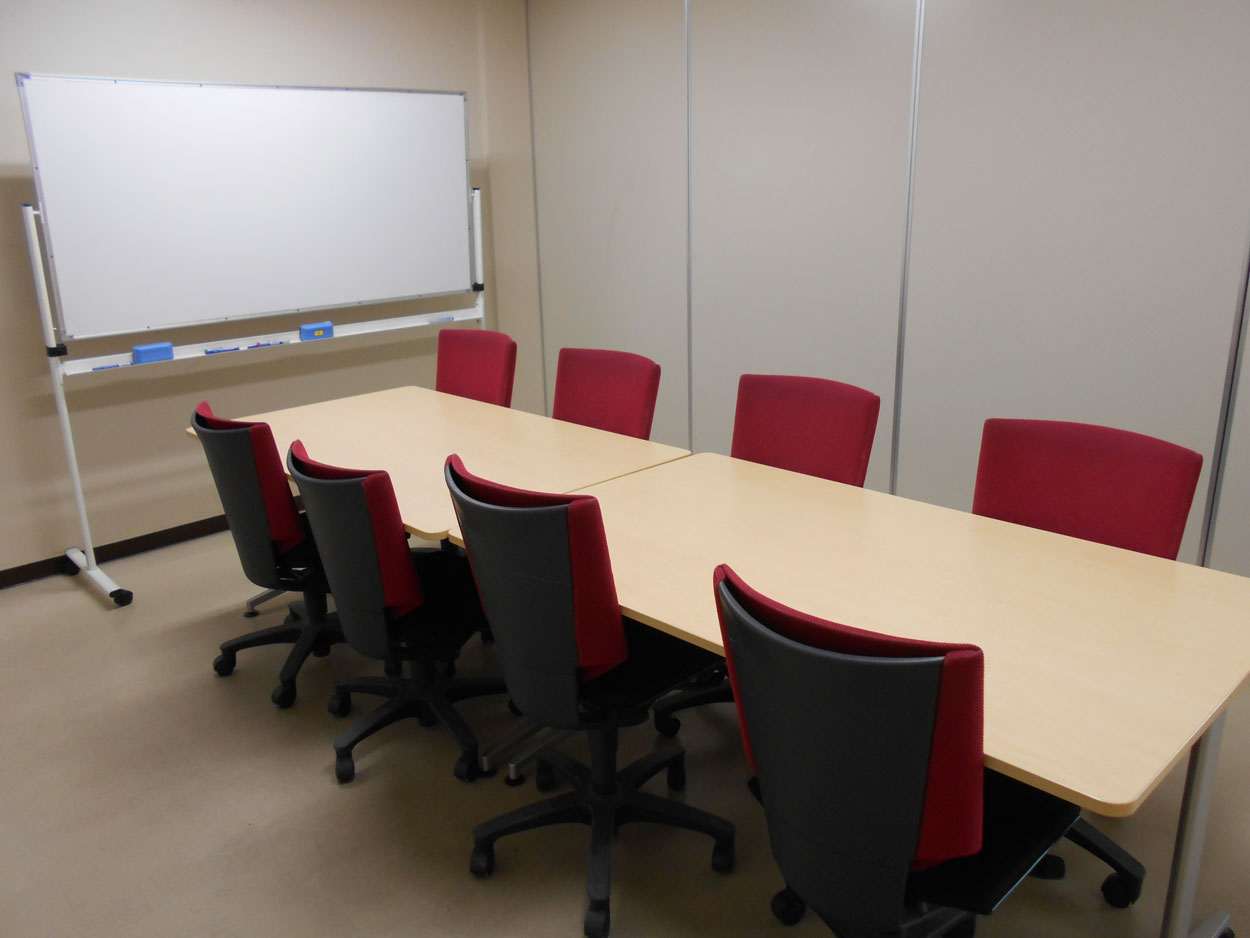 Conditions of Use
This is a room for 3 persons or more.
The representative of a group should be a Kobe University member.
How to reserve
The representative can make a reservation on Room Reservation 1 week in advance.
Hours
Weekdays 8:45a.m.-8:30p.m. (During vacation period: 8:45 a.m.-4:30 p.m.)
You can't use these rooms on Saturdays, Sundays and National holidays.
How to start to use
Please come to the information desk with your student ID.
If you are delayed for more than 15 minutes, your reservation will be cancelled.
Notes for users
Eating and Smoking are prohibited in the library. Drinking in bottles with caps is allowed.
Please sustain from bothering others, for example, having a great fuss.
AV Booths
At the AV Booths, you can use audio-visual materials stored in the library.