Browsing Room : 2nd Floor
Browsing Room : 3rd Floor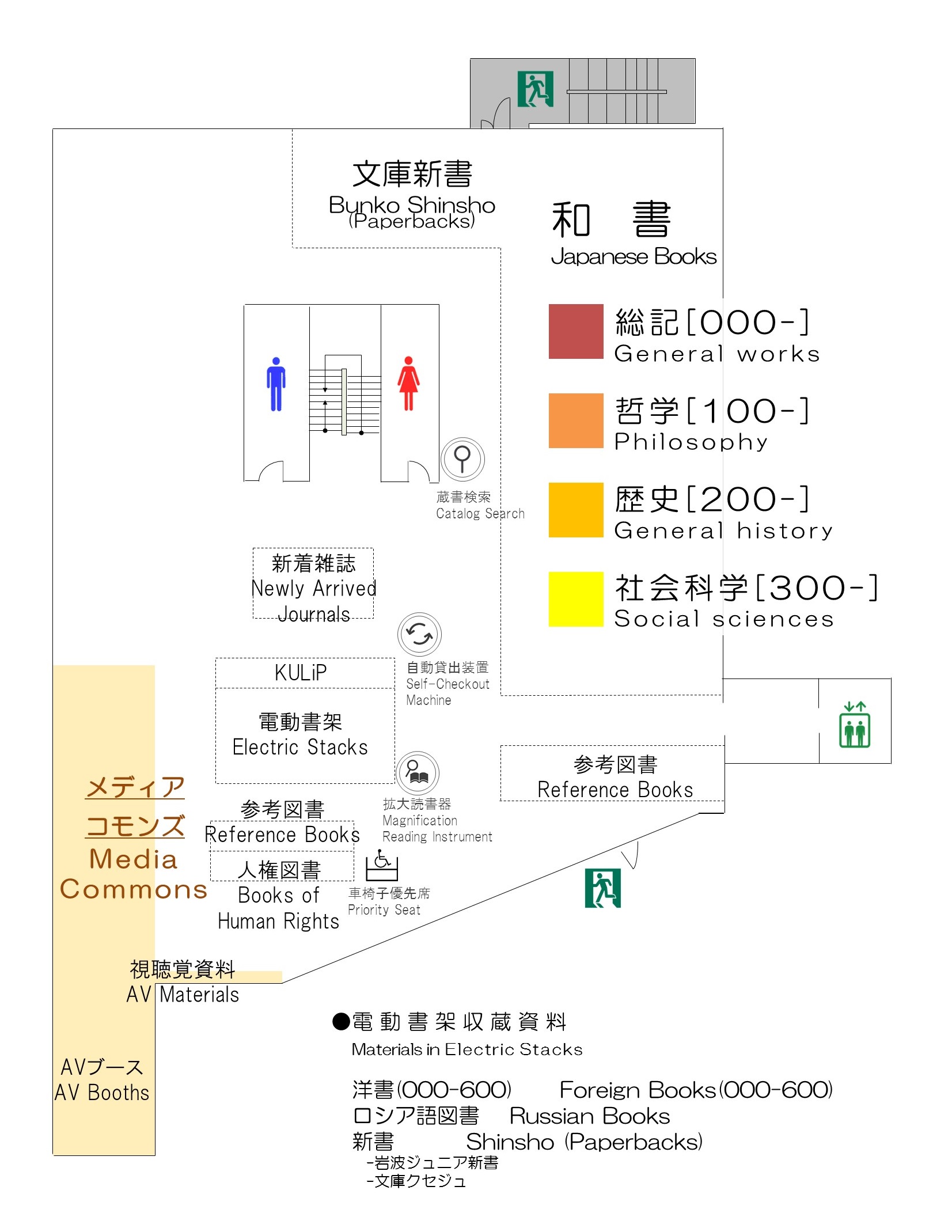 Browsing Room : 4th Floor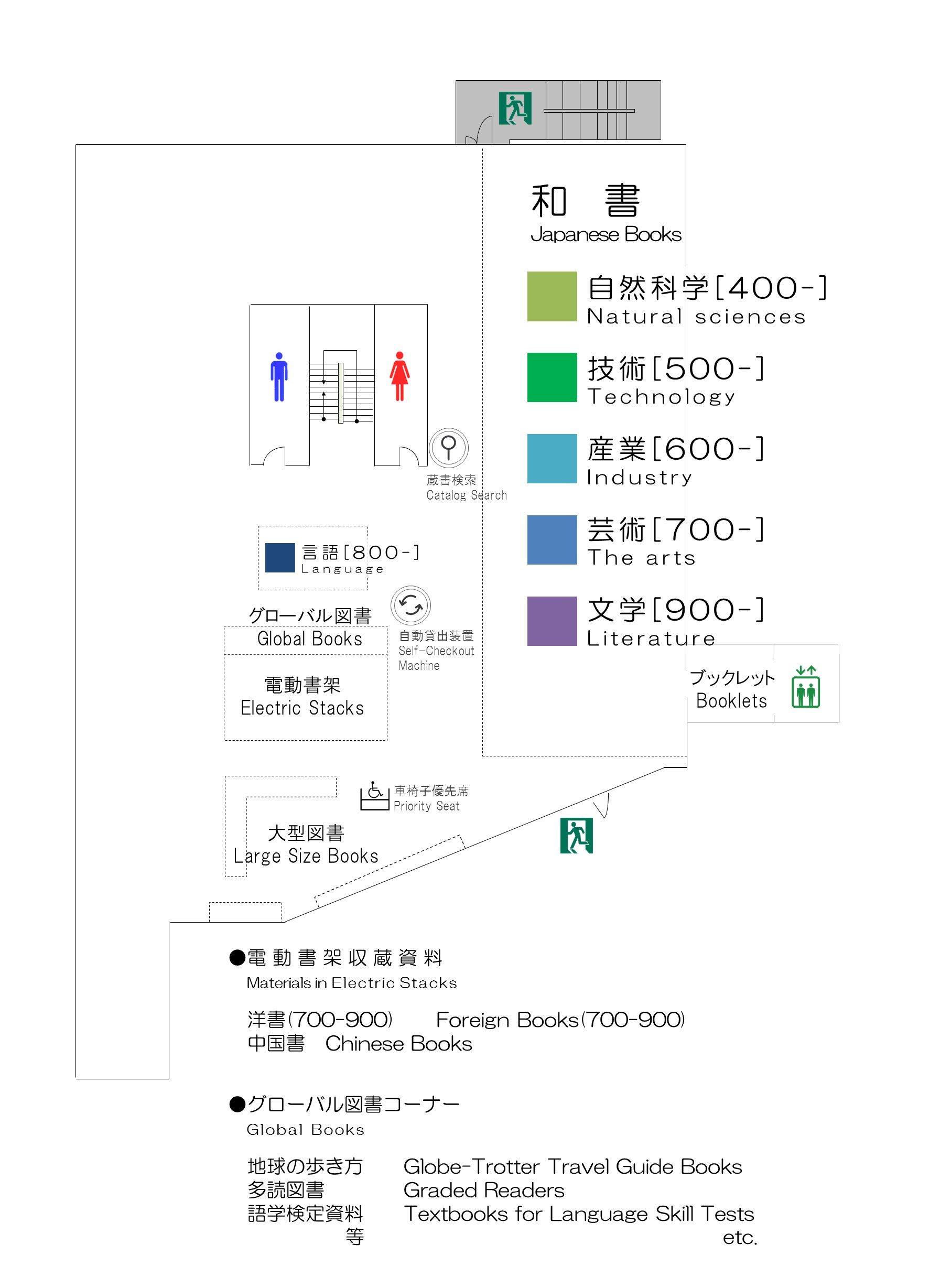 Stacks
Stacks is six stories high.
The Entrance to Stacks is located on 2nd Floor in the Browsing Room. The entrance is 4th layer in Stacks.
You can use Stacks 30 minutes before the closing of the library.
Visitors can't enter Stack. If you would like to use books in Stack, please apply at the information desk.