About Learning Commons
This is a free collaborative learning space for students. It was set up in the Library for Humanities in April 2013.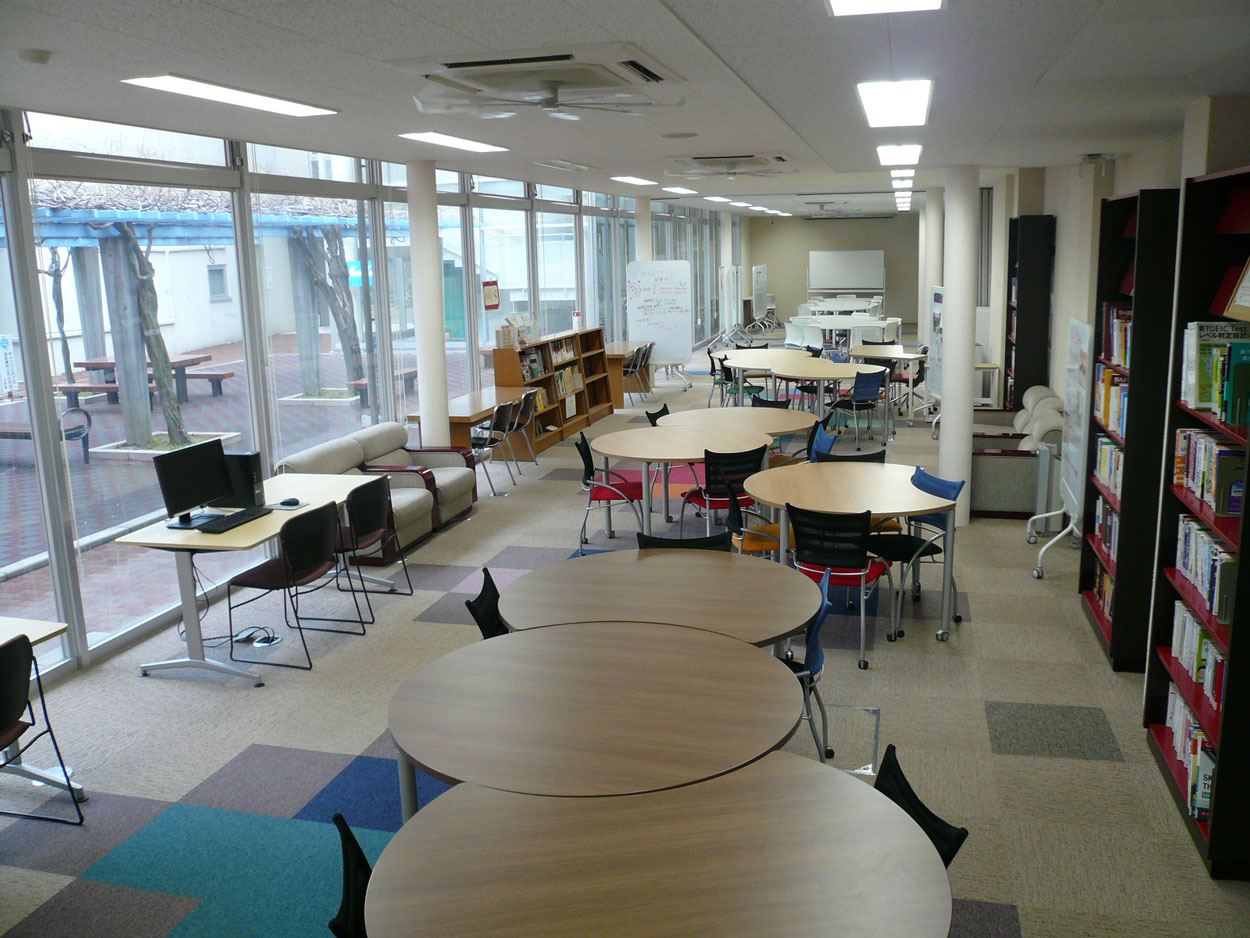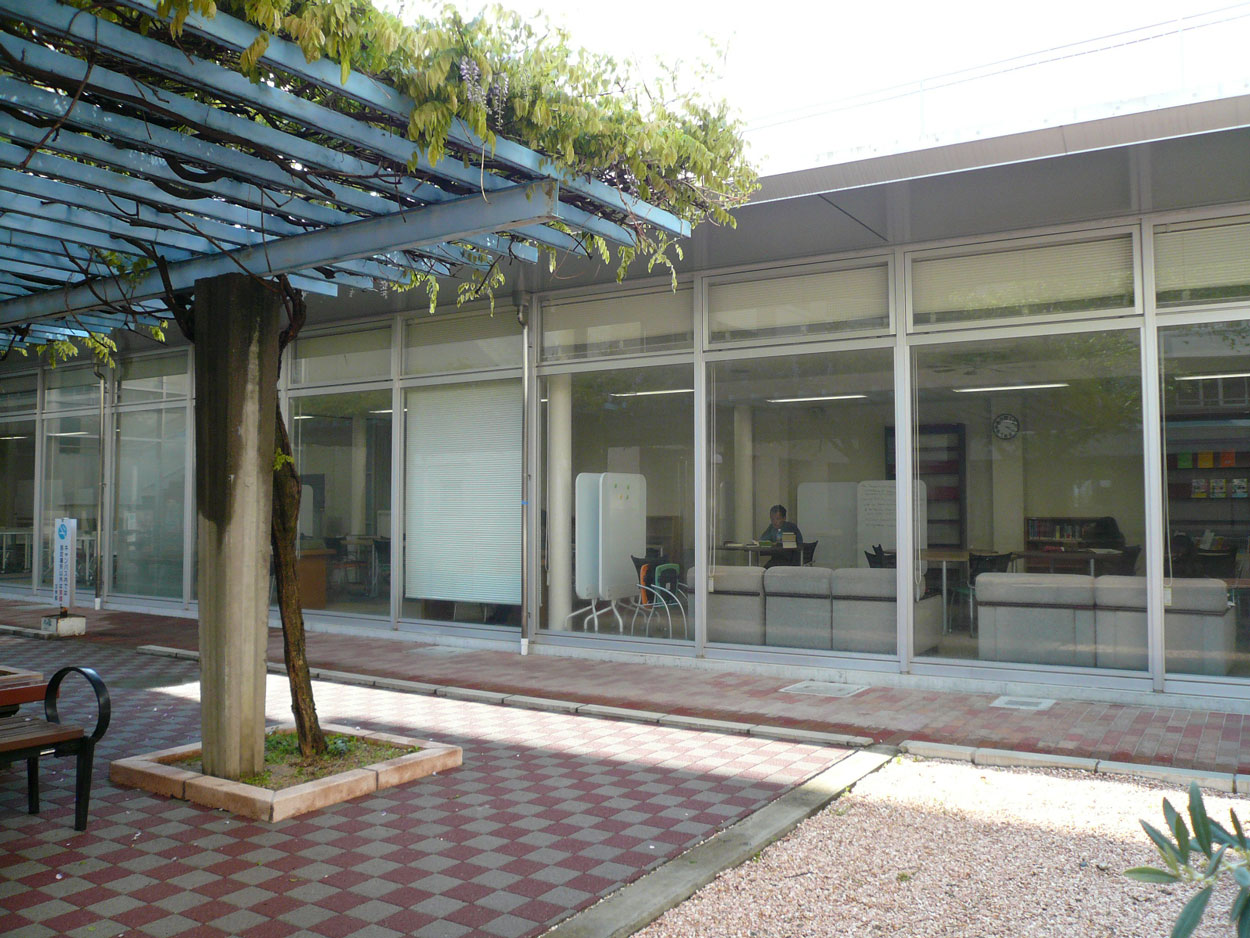 Notes
As with any space, eating and drinking is prohibited except for drinks with caps.
It can be used for group learning with discussion. However, please sustain from bothering others, for example, having a great fuss.
Reservation of the area for presentations is limited to faculty and staff. If there are reservations for classes or events, we will announce them in advance.
Multipurpose Area
There are many movable desks, chairs and whiteboards. This area is suitable for group study with discussions, and preparation for seminars and presentations.
At the office hours counter, you can consult with teachers regarding learning and campus life.
Presentation Area
There are a projector screen and a large screen monitor.
When there is no reservation, it can be used like multipurpose area.
Floor Plan